Pedro Cabrita Reis – Les Trois Grâces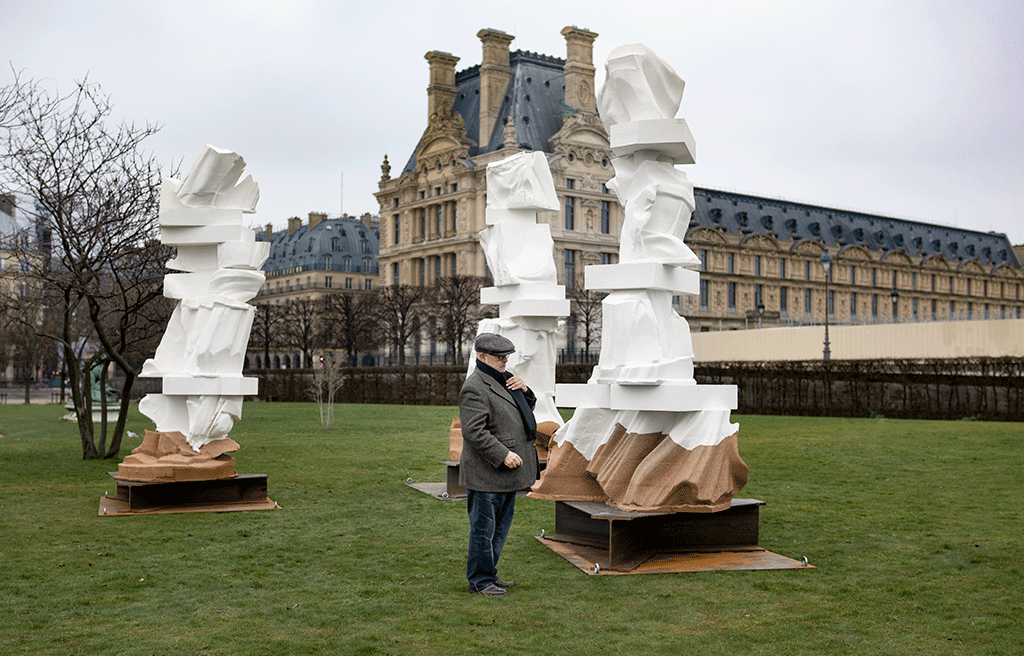 A key figure on the Portuguese art scene, Pedro Cabrita Reis has gained worldwide recognition. In particular, he was featured in documenta 9 (Kassel, 1992) and he represented Portugal at the Venice Biennale in 2003. His artworks – sculptures, paintings, drawings, photographs – are found in the collections of the world's leading contemporary art museums.
Cabrita likes to work with materials used in architecture and enjoys the challenge of adapting his creations to specific sites.
In The Three Graces, he tackles tradition to bring a fresh take on an ancient theme, widely present in the Mus e du Louvre's collections, especially in Greco-Roman art. The marble and bronze pieces in the Tuileries Garden – legacies of the century of King Louis XIV or works imbued with the academic spirit of the 19th century – add a further unexpected twist to this dialogue.